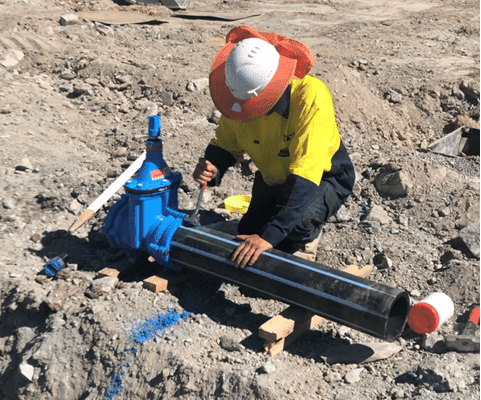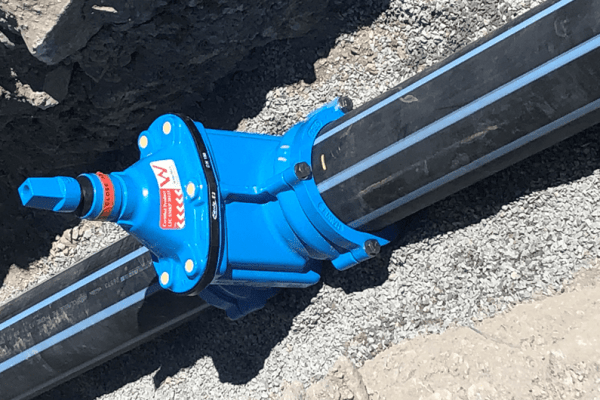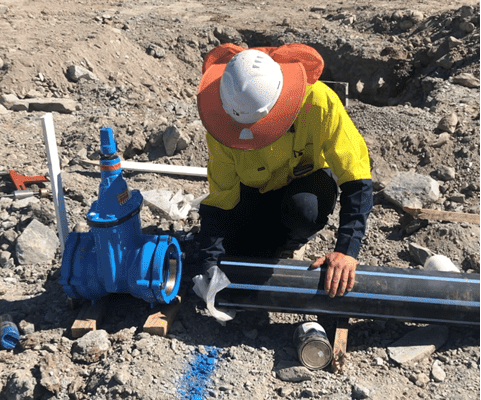 The Hygrade Water QLD team recently supplied a full sewer and water HDPE project for QLD Civil Construction company.
As part of our HDPE packages, we are able to supply a combination of pipe, welded fittings and innovative Hawle System 2000, Synoflex and Haku products specifically designed for PE pipes.
The following installation demonstrates that all is required is the pipe to be scraped and chamfered, followed by a pipe clean, where they apply pipe lube to the valve sealing ring and bolting up of the valve once the pipe is inserted, torque wrench is not required.
Is the information here helpful?