Welcome to the new Hygrade Water website
We hope you find the new platform simple to navigate, products easy to find and information useful for the projects you are designing and building.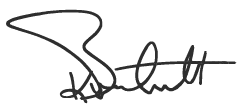 Karl Brentnall, General Manager
Hygrade Water is an Australian company privately owned by the Hynds Group, an Australasian manufacturing and supply business specialising in products for water and water-based waste management.
Hygrade Water are Australia's premier supplier with over 5000 fully certified surface drainage and watermain products specifically for the Australian water and civil infrastructure industry sectors. With world leading exclusive agencies, Hygrade Waters' comprehensive range of products includes a full complement of valves, pipe fittings, access covers & grates, and related specialist products for civil and municipal applications. Our team of technically experienced people are focused on supporting the industry through excellence in service, and continually striving to provide innovative solutions to our customers.
Read our story